Welcome to Dixie Little League!
---
Our complex is located at 3000 Marshall Street in Abilene, Texas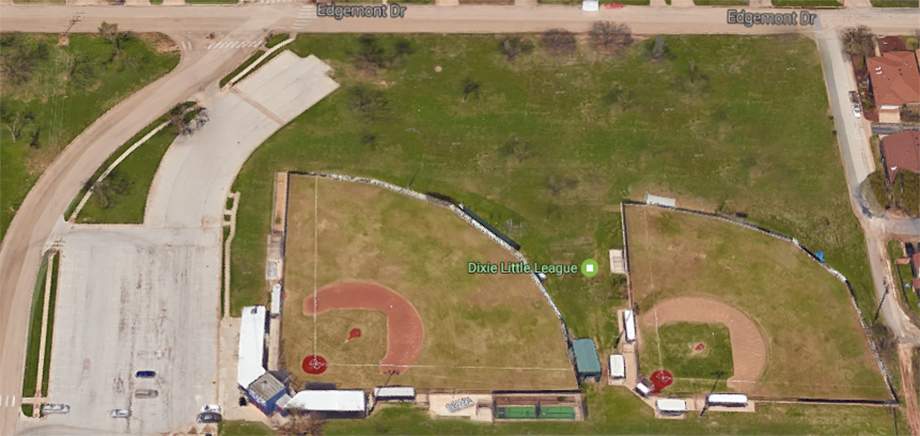 Our Fields
---

Dixie Major Field

The Major field is located due North of Jackson Elementary and East of Madison Middle School. This is the primary field for all Minor and Major League games. Recent upgrades to the field include new turf on the pitcher's mound and around home plate.  For fans, backrest and safety railing has been installed for enhanced comfort and the security of young fans.
The Major field offers exceptional accessories such as full distance bullpens for each each, a digital scoreboard with detailed inning information, game clock and pitch count.  For pre- and in-game warm-up, both teams have access to soft toss and fully enclosed batting cages.


Dixie Farm Field


The Farm field is primarily used for our Farm league (age 6 - 8 machine pitch) and Coach Pitch (age 4 - 6) games.  In addition to a professionally maintained playing surface, the field also accommodates the league's needs with buried electrical outlets which keep players from incurring such obstacles as extension cords being laid across the field of game play.
The farm field is equipped with two fully equipped dugouts, including equipment storage and player staging areas, as well as two batting warmup cages on the third base side.  The outfield is covered with windscreen mesh to keep players comfortable during windy games.